Do you know how to write a black lives matter argumentative essay? This article will discuss the tips for writing a practical black lives matter essay.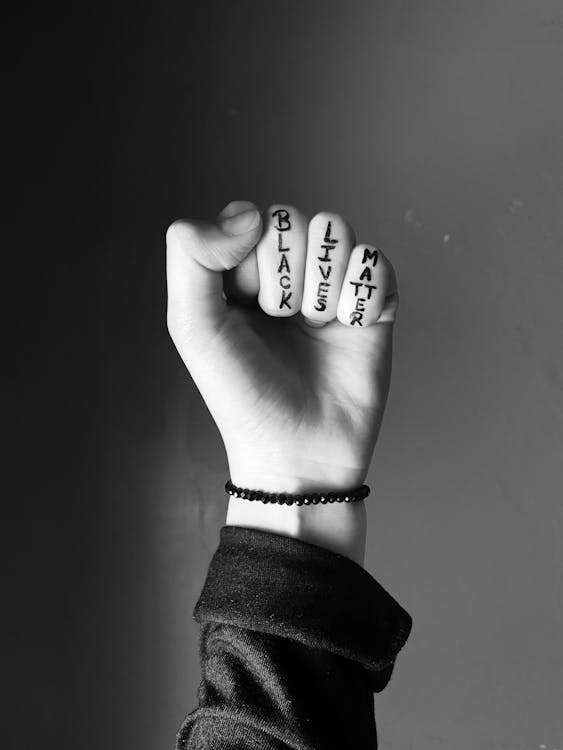 The Black Lives Matter movement has been a topic of discussion in recent years. The campaign was started in 2013 after the death of Trayvon Martin, an unarmed African American teenager who a neighborhood watch volunteer shot. The shooting sparked outrage and protests across the country. And the people stood to fight for all the unarmed African Americans hurt by police officers for how they looked.
The Black Lives Matter movement has since grown to include other cases of police brutality, racial profiling, racial inequality, and racial injustice. The campaign has also called for an end to mass incarceration, which disproportionately affects the brown and black communities.
Argumentative essays are one way to help contribute to the conversation about the Black Lives Matter movement. In an argumentative essay, you will take a position on a topic and attempt to convince your reader that your position is the correct one.
To write an effective argumentative essay, you will need to do your research. You will need to find sources that support your position, and you will need to counter any arguments that oppose your work. Here are some tips on how to write black lives matter argumentative essay
5 Tips on How to Write a Black Lives Matter Argumentative essay
Choose a topic
Choosing a topic is the first step to writing a Black Lives Matter essay. You will want to select a topic that is interesting and relevant to the current conversation surrounding race relations. Some possible topics include:
The history of police brutality in America
Racism in the criminal justice system
The impact of media representation on perceptions of black people
How economic inequality affects black communities
The role of education in creating opportunities for black people
How To Choose a topic for your argumentative essay
Pick a Topic That You're Passionate About
If you care about your topic, the research process will be much more enjoyable, and you'll write with more extraordinary passion. Also, choosing a topic that you're passionate about gives you a great head start, as you'll already have some strong opinions on the subject matter.
Passion is essential for an effective argumentative essay.
Choose a topic that you are confident in arguing
If you aren't interested or familiar with the subject matter, it won't be easy to persuade others of your point of view. Topics that are too controversial can be challenging to argue without offending someone, so it may be best to avoid these unless you are sure you can approach them from a neutral standpoint.
Do Your Research
After choosing a topic, it is time to do your research. Be sure to look at various sources, including news articles, academic papers, and first-person accounts. This will help you get a well-rounded view of your writing issue.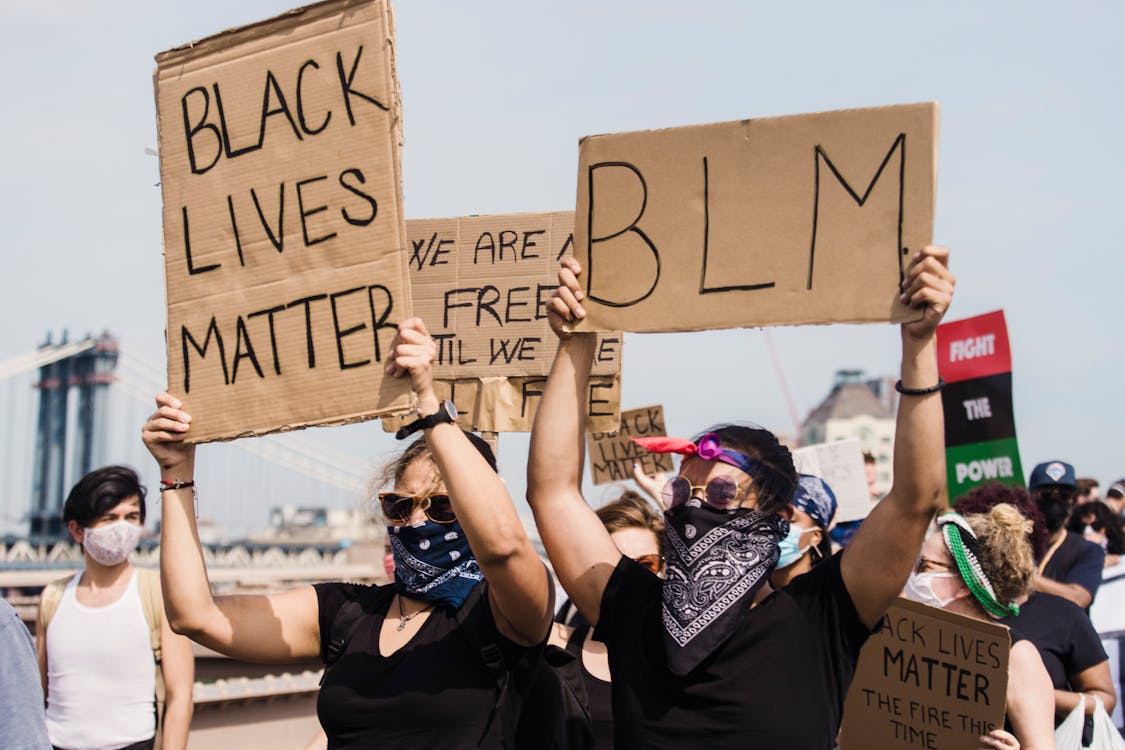 When doing your research, it is essential to take careful notes. Be sure to note where each piece of information came from so that you can easily cite it in your essay. Taking good notes will also make the writing process more accessible, as you will already have all of your sources gathered in one place.
Once you have done your research, you should take some time to plan out your essay. This will help you organize your thoughts and make your argument clear and concise.
Write a Thesis Statement
Your thesis statement is the most essential part of your essay. This is the argument you will be making, and everything in your paper should support this claim. When writing your thesis statement, make it specific and arguable. A good thesis statement should be able to be debated by another person.
Some examples of a thesis statement for a Black Lives Matter argumentative essay could be:
Black lives matter because they have been discriminated against for centuries in America.
The criminal justice system is racist, and this needs to change for black lives to matter.
Media representation of black people is often negative and perpetuates stereotypes.
Once you have chosen your thesis statement, you can begin to write your essay. Start by introducing your topic and explaining why it is essential. Then, present your thesis statement and the evidence that supports it. Be sure to address any counterarguments, and end with a firm conclusion.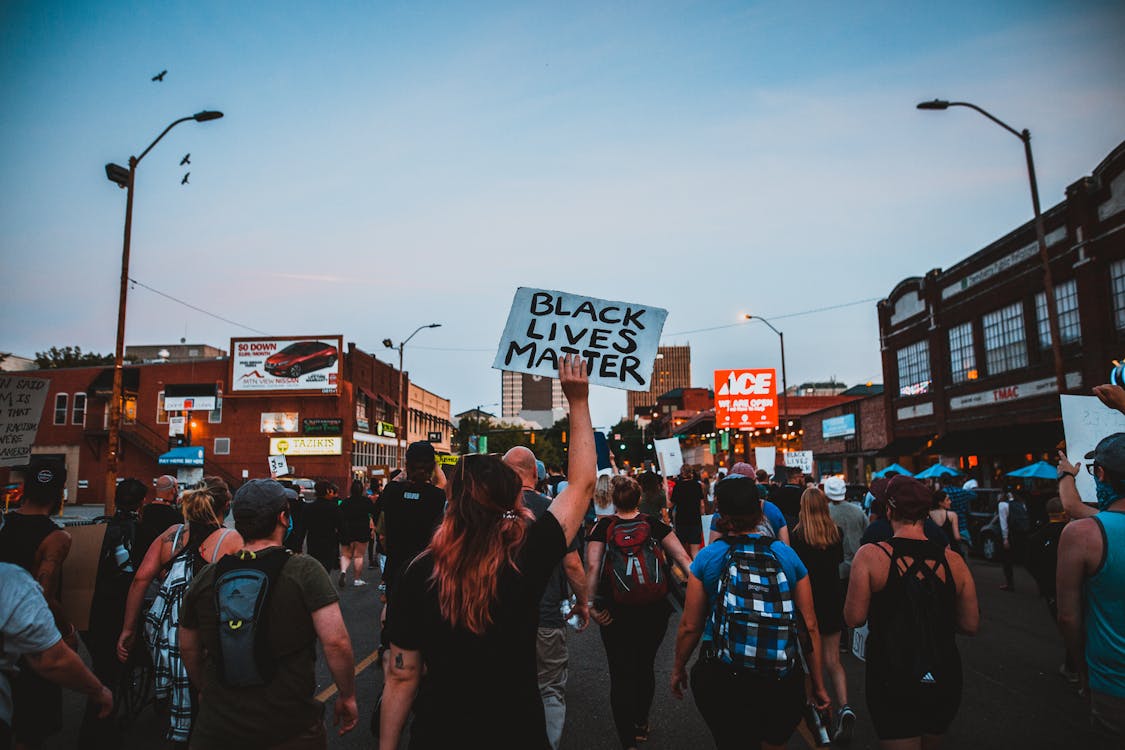 Black Lives Matter is a significant movement that is bringing attention to the issues of police brutality and racism in America happening to the African American community. While there is still much work to be done, the Black Lives Matter movement has made progress in bringing these issues to the forefront of public discussion. With continued effort, it is possible that real change can be made to improve the lives of black people in America.
Make sure your argument is clear and concise
Your black lives matter argumentative essay should be clear and concise. This means that your argument should be easy to follow, and all of your points should be supported by evidence. Be sure to edit your essay for grammar and punctuation errors before submitting it.
If you have trouble making your argument clear, try using a mind map or outline to organize your thoughts. Once you have a plan for your essay, it will be easier to write it in a clear and logical way.
Counter Any Arguments that Oppose your Position
When writing an argumentative essay, it is essential to be prepared to counter any arguments that oppose your position. This means that you should know what the other side is saying about your topic and be able to respond to it effectively.
If you are unsure how to counter an argument, try using a refutation template. This will help you anticipate the points that the other side is likely to make and plan out your response in advance.
Edit and proofread your essay before publishing it
Lastly, before you submit your black lives matter argumentative essay, make sure to edit and proofread it for any errors. A well-written and well-edited article will be more effective in getting your point across to the reader.
If you have time, ask a friend or family member to read over your essay as well to catch any mistakes you may have missed. By taking these extra steps, you can be confident that your essay is of the highest quality and will make a strong argument for why black lives matter.
What to Include in Your Black Lives Matter Argumentative Essay
The definition of "Black Lives Matter."
The Black Lives Matter movement began in 2013 after the acquittal of Trayvon Martin's murderer. The movement advocates for non-violent civil disobedience in protest against police brutality and violence against black people. The organization also works to build local power to intervene in violence inflicted on black communities by the state and vigilantes.
The history of racism against black people in America
Even after the emancipation of slavery, black people in America faced Jim Crow laws, which enforced racial segregation and other forms of discrimination. In the 1960s, the Civil Rights Movement brought about some changes, but many black people still experience institutional racism today.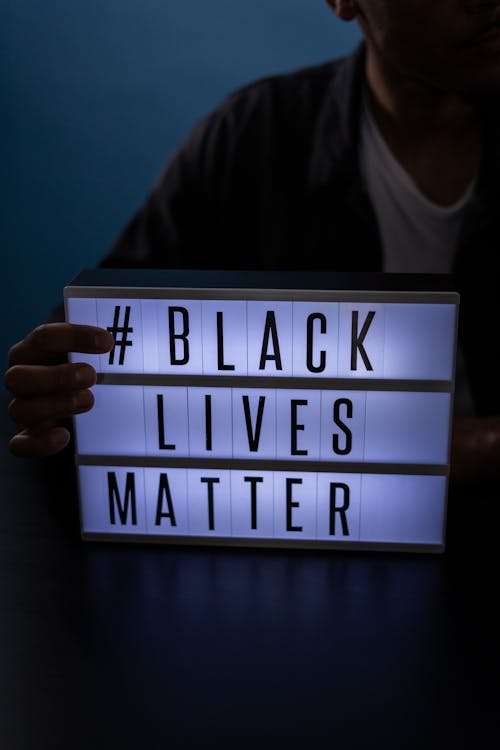 In your argumentative essay on black lives, you can talk about history. For example, Michael Brown was an unarmed black man fatally shot by a police officer in Ferguson, Missouri. His death sparked national protests and the Black Lives Matter movement. His death is a reminder that black lives matter and that we need to fight for justice. And even though racial discrimination among unarmed African Americans exists, today's society is vigilant to form an activist movement that claims anti-black racism.
Police brutality against black people in America
Police brutality is a severe problem in America, and it disproportionately affects black people. It usually is a white police officer against an African American. A study by Mapping Police Violence found that from 2013 to 2019, police killed 7,666 people, and black people were 3.23 times more likely to be killed by police than white people. Moreover, a 2018 study by the U.S. Commission on Civil Rights found that police are more likely to use force against black citizens than against white citizens, even when controlling for crime rates.
Systemic racism in America
Systemic racism is the structural discrimination of people of color in America. It manifests in housing, education, employment, and the criminal justice system. For example, black people are more likely to be arrested and incarcerated than white people, even though they use drugs at similar rates. Studies have also shown that black students are more likely to be suspended or expelled from school than white students. Housing segregation is another form of systemic racism; black people are more likely to live in poverty than white people. Poor neighborhoods tend to have worse schools, fewer job opportunities, and higher crime rates.
The impact of police brutality and systemic racism on black communities
Police brutality and systemic racism have a devastating impact on black communities. Police violence can lead to physical and mental trauma, and it can also make people hesitant to call the police when they need help. Systemic racism limits opportunities for education, employment, and housing, leading to poverty and despair. All of these factors can contribute to poor health outcomes, shorter lifespans, and higher crime rates.
Order Your Black Lives Argumentative Essay Now
Are you stuck with your black lives matter argumentative essay? Well, at galaxygrades.com we can help you out. We have a team of experienced writers who are more than capable of delivering a top-notch quality essay that will get you the grades you deserve.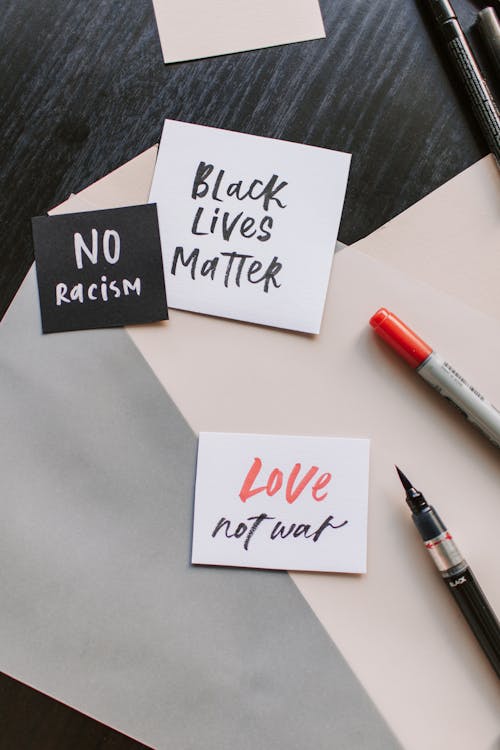 What's more, we offer our services at an affordable price so that you don't have to break the bank in order to get the help that you need.
So, what are you waiting for? Place your order now and let us show you what we can do!