From degree seekers to third graders, students of all ages should learn how to write an expository essay. The better you are at writing an expository essay, the more likely you will get into a good school or get a higher grade.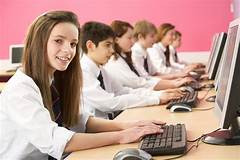 It is also advantageous to have advanced research skills in the workforce, which one acquires by practicing expository essay writing. These will serve you well when your supervisor asks for your report on a given topic because you need to research.
This article will help enlighten us on expository essays and how to write them well.
What is an Expository Essay?
An expository essay is a type of essay that requires a student to research an idea, expound it, evaluate the evidence and prepare a clear and concise argument regarding that idea. The word expository is derived from exposition, meaning to uncover something so that others can know what it is.
When Should You Write an Expository Essay?
You might have to write an expository essay in school and university as a coursework assignment, in-class exercise, or exam questions. Sometimes your lecturer won't directly state that you are doing an expository essay, but some keywords used may imply that your given assignment is an expository essay. Examples of how to know when to write an expository essay are when the below words are used:
Explain how European society changed when the printing press was invented in the 15th century. The word "explain" shows that this is an expository essay. Such an essay should explain the historical process instead of coming up with an argument about it.
Define "free speech" and expound on how free speech is part of our lives today. Your assignment may require you to define a concept. Defining your concept will involve more than using the dictionary definition in your writing. You will need to research different ideas concerning the term, which this prompt asks you to do.
How Do You Write a Good Expository Essay?
Expository writing should be objective and should not be about your personal experiences or opinions. You should instead provide an adequate and well-informed explanation of your expository essay topic. Don't use the first or second person, which is "you" or "I." The demands of your topic or the direction your assignment should take will vary your expository essay structure.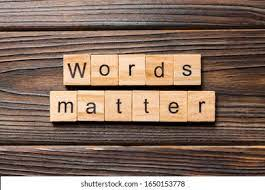 Before you start writing, plan your expository essay outline. Expository essay structures commonly have five paragraphs: an introduction, three body paragraphs, and a conclusion.
Introductory Paragraph on Your Expository Essay
An expository essay, just like any other essay, starts with an introduction. The expository essay introduction helps to attract your reader's attention and keep him glued to your writing. The introductory paragraph also introduces your topic and gives the reader a thesis statement that summarizes what you intend to write about it.
Writing the Body Paragraphs
The essay body is where you go deeper into discussing your topic. The essay body contains three paragraphs. However, these three body paragraphs may apply to a longer essay. The body lets you write about the details of the topic or process you are explaining.
Every paragraph in the body should cover its topic and be brought up with a topic sentence. Different topics should be written in an order that makes sense, and the transitions between paragraphs should be clear.
Concluding Your Essay
An expository essay's conclusion should adequately summarize the topic being discussed. It shouldn't bring up any new information but should establish the points made in the essay's body. The conclusion rounds off everything that has been discussed interestingly.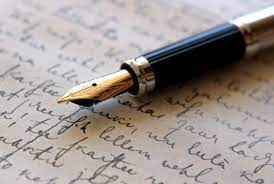 What Are the Five Steps to Writing an Expository Essay?
Before you start your expository writing, it is important to follow a set of steps to help you write your essay successfully. Let's have a look at the steps below.
Step 1 – Choose a Topic
It is essential to brainstorm different interesting ideas and write down a list that thoroughly captures said ideas. After this, choose an interesting topic that inspires you before you start your research. While choosing your topic, make sure to keep in mind what your reader prefers.
Step 2 – Do Your Research
Expository writing requires plenty of research. The writer needs to investigate an idea, get enough evidence to support the idea, and argue on the topic. The more a writer researches, the better the writer's skills get. Expository writing teaches one how to look at things and search for them to get maximum results.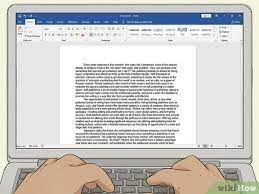 Researching can be done by comparing, cause and effect, using examples, and many other methods. Expository writing is all about creating a research paper.
Step 3 – Choose Your Examples
You may have done plenty of research and come up with many areas to cover regarding your chosen topic. This doesn't mean you will write them in a regular 500-word essay. A great method you can use to choose your examples is to come up with a combination of what is mostly discussed regarding the topic and the issues that are the least discussed.
A good example would be when your topic is on crypto-currencies. You could discuss the evolution of Bitcoin and stir the pot, and touch on the newer up-and-coming cryptocurrencies that are gaining popularity ever since Bitcoin first appeared. When you use this method, your paper will cover the topic in-depth and make the reader aware of some topics they did not know of.
Step 4 – Write an Outline
You need to write down some important notes and do proper research to write expository essays. After brainstorming, create an outline that shows what you are set to add to each paragraph. Remember to write in the third person to prevent you from including your personal opinions in your work.
Your expository essay outline should look like this:
Introductory paragraph: Here, you will introduce your topic by telling an interesting story, giving a shocking statistic that rounds up your paper's main theme. Your essay's main point or its thesis statement will also appear in the introduction. Your theses should be written in three body paragraphs and still be enough to support the discussion.
Three-body paragraphs: Every paragraph in your essay body should emphasize its issue that supports the thesis statement in the topic sentence. Support your thesis using facts and be sure to maintain objectivity.
Concluding paragraph: Don't include any new information in your concluding paragraph, only the information already in the essay. Use the concluding paragraph to summarize the points earlier presented in each paragraph, restate your thesis and wrap up the article.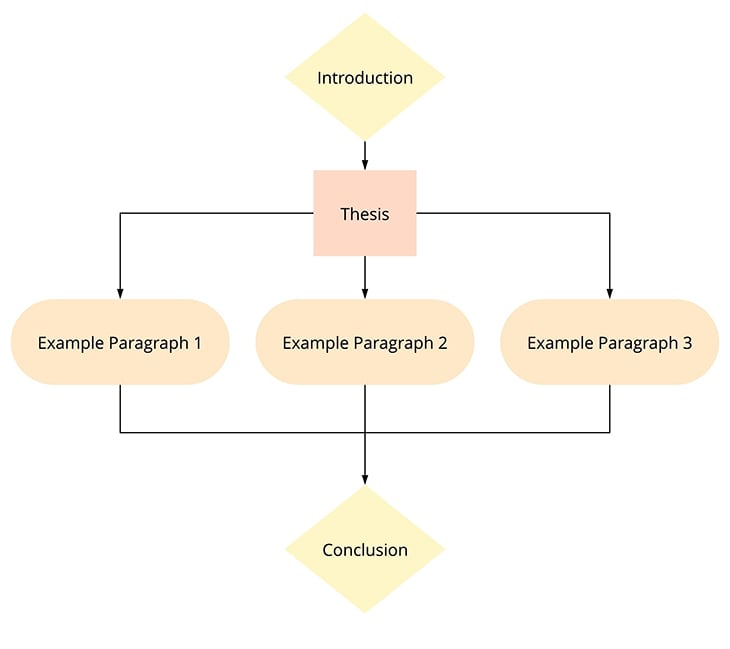 Step 5 – Craft Your Thesis Statement
Students who are adept at academic writing may want to take a stance regarding their topic or emphasize something in the thesis statement, which is unnecessary for such an essay. Instead, the thesis statement should let the reader know what's coming and why they should be invested in what you're going to write.
A good example is as below regarding a thesis statement on a topic concerning social media.
Example: Social media use has significantly impacted our communication with friends and family, and businesses and institutions.
The thesis statement above lets the reader to know that they are about to read how social media has changed how we communicate with different groups of people and does not argue a specific point.
Writing an Expository Essay Tips
For you to write an excellent expository essay, use the below tips to ensure your success:
Make the introduction appealing.
Begin with an outline.
Choose your essay structure.
Include the thesis statement.
Write the body.
Give supporting information.
Use proper transitions between paragraphs.
Be clear.
Verify point of view requirements.
Make the conclusion effective.
Types of Expository Essays
When discussing academic writing, you should keep in mind that expository essay writing covers different kinds of essays and these types of essays have several versions. What you pick depends on what you want to achieve with your paper.
Do you want to compare things? Are you trying to explain something? These questions should precede your decision to write an expository paper. Let's check out the different types of expository essays below.
1. Descriptive Essays
These are expository essays that describe a concept, a place, or an experience by taking advantage of the senses. The topics may vary from an object like a city, animal, or tree, or an idea like freedom, relationships, or love. Descriptive essays can discuss the topic's literal definition and the ideas that the world can enlighten someone on.
2. Procedure or Process Essays
These essays explain how something is done. An effective process essay should show the steps a reader can take. Such essays can include the topics below:
Life skills like cooking, repairing, baking, or creating something
Natural processes like the metamorphosis process.
Scientific processes like an experiment in a laboratory.
Technological or mechanical processes like a computer's or piano's operation.
3. Comparison Essays
This essay compares different things, people, places, or ideas and highlights their similarities and differences. To write this essay, you should pick themes that will help you make your comparisons. For example, when you compare two cities to live in, you can compare the quality of schools, population, pollution levels, or accessibility and convenience, among other things.
4. Cause and Effect Essays
This type of essay explains how two objects are related to determining if one thing causes another. You may be required to provide evidence to show the cause and effect between the two ideas.
5. Problem/Solution Essays
This essay highlights a problem and its possible solution. To write this essay well, you should offer potential solutions and their pros and cons. Give the reader your recommendations based on the highlighted pros and cons, and allow them to decide for themselves. However, the reader doesn't have to choose if you have offered only one solution.
6. Classification Essays
With this type of essay, split the topic into different groups and categories. The essay should be based on the predefined criteria of each category. It would help if you also gave detailed explanations of each category. This type of essay is useful when it comes to studying something's unique features. A writer should pick a topic that they can divide into smaller groups.
Frequently Asked Questions About Expository Essays
Let's check out a few frequently asked questions about expository essays and their subsequent answers:
How many words should an expository essay have?
An expository essay covers a wide array of topics and usually varies in length depending on what the assignment entails. Expository essays are usually given as a portion of an exam or writing assignment. With this in mind, you may write an 800-word essay that contains five paragraphs. The person assigning you the essay will most likely guide you on the length, and it helps to ask if you're not sure.
When does one need to write an expository essay?
The expository writing process is a common practice in university composition and high-school classes. Expository writing may be given as an exam, in class, or as coursework. When in school, you might not be given instructions to compose an expository essay.
When this happens, and you are unsure whether to write one or not, search for prompts containing keywords like "define" and "explain." These words serve as clues to show you that the assignment is for an expository essay.
How can you tell the difference between an argumentative essay and an expository essay?
An argumentative essay could be a longer essay that requires independent research, and the writing process should bring out a unique argument regarding the topic. The thesis statement in an argumentative essay should make a contentious claim that the writer should support objectively and provide adequate evidence for it.
An expository essay does not have to produce an original argument, but the writing process should also be objective. The essay should explain an idea, a process, etc., clearly and in a concise manner. An expository essay is shorter than an argumentative essay and requires less research.
Get Expository Writing Help
Writing expository essays improves your critical thinking. It helps you to learn research skills and gather evidence that will support your findings. Expository writing allows students to express their opinions and allows teachers to assess their critical thinking skills and writing. Writing expository essays gives students the space to analyze something that they already know about.
To make your essays stand out, check out the different guides on Galaxygrades.com. Our professionals will refine your expository writing skills and help you get those assignments done perfectly.