A personal statement graduate school, is the introduction to your application, and it's often the first impression the admissions committee gets about you. Writing this essay isn't just a task but also an exciting challenge for writers.
Personal statements are one of the essential writing pieces you will submit to a graduate school. A graduate school personal statement can help you stand out, win admission to your dream graduate school, get a graduate degree, and potentially get a scholarship or award.
Let's discuss everything about writing personal statements and how you can craft a piece that's both compelling and effective.
What should a Graduate Personal Statement Include?
Graduate school applicants are often confused about what to include in their personal statements while applying for a graduate program. However, we have solved just that below.
A Compelling Story
First and foremost, your personal statement must be a story. This piece, after all, is essentially a portrait of you: it introduces who you are, your interests and goals, and why you want to attend graduate school.
Unlike the purpose statement, the personal statement should concentrate mainly on your background, from defeats to victories. Your background or research topic should be the center of all experiences, and what you've learned and how this affects your potential as a grad student should be the focus.
Use a genuine voice, open up about your experiences, and maybe even include a joke or two when you're discussing yourself. Even if you are still working on a school assignment, it is often acceptable to be more casual in this context than in a statement of purpose.
So, with all of that being said, there are a few things you should not do in your personal statement.
Do NOT:
With a quote, start your essay. The quotation has been heard before by professors who do not (or want to) hear it again. Quotes may also take up too much space in a limited essay, exceptionally when long.
It's a terrible idea to use cliches. Consider creative ways of catching the attention of your audience. Avoid clichés like the plague (see what I did there?) because schools want to see that you're creative yet honest about yourself.
Get less creative. Write clearly and avoid unnecessary distractions such as images, colors, or unprofessional fonts to look like a serious, committed applicant rather than a wacky risk-taker.
Remember that your graduate school personal statement should concentrate on your accomplishments, not your failures. Use powerful, encouraging phrases to turn challenging situations into victories whenever feasible. Just as long as you're discussing how you eventually overcame (or hope to overcome) your difficulties, it's OK to share them.
Your Research Interests Inspirations
Schools want to understand why you have these particular interests and clearly defined research interests. The personal statement explains what motivated you to explore your interests, whereas the statement of purpose elaborates on your academic and career goals.
Don't start your personal statement graduate school by going back to the beginning. Many applicants begin their submissions by saying, "I fell in love with psychology when I was ten years old," or "It all started when I was in high school." These broad claims lack the creativity and excitement needed to earn approval to graduate programs, so avoid them at all costs.
Motivation for Applying for a Graduate Program
A successful personal statement graduate school, should
(1) motivate the reader to read further and
(2) make you an appealing candidate for admission.
If your personal statement is anything less than professional and concise, it will be of little use as a supplement or recommendation in future applications.
Admission officers should be able to say, "I'd like to have this person in my department." They will be better able to do so if you've already demonstrated the potential for sound judgment, competence, and creativity that makes a good professor.
Strong Writing Skills
The writing process is essential to the personal statement graduate school. Although most admissions officers may be fast readers, they will quickly lose interest in anything that doesn't require them to decide on specific people for hire for positions that are filled by year-end.
Your life story can be exciting and entertaining, but it will not earn you a place on the list of accepted graduate students. If you aren't communicating something that can benefit your graduate school program or career preparation during writing this statement, chances are outstanding officers won't ever read further beyond this point.
A strong personal statement graduate school applications should
(1) explain clearly why you are interested in the Program and how it can benefit your professional development or career preparation; and
(2) communicate what distinguishes you from other admitted candidates. In short, "What makes me unique?" Suppose your statement doesn't add to this conversation of uniqueness (not suggesting what is already apparent). In that case, there's an outstanding chance officer will become distracted by competing subplots before investing their time.
Avoid Explaining Any Hiccups in Your Academic Career
Your undergraduate education completed may not have been entirely positive. Applicants have the opportunity to explain any issues or developments in their academic histories, such as low grades or educational gaps, in their personal statement graduate school.
Schools often use the personal statement to understand your reasons for abrupt changes in your resume and transcripts and to see how you've overcome these obstacles in your education (and life).
In essence, a personal statement allows you to explain yourself fully and emphasize your success over any difficulties you've faced.
Your personal history is a massive piece of the puzzle for grad school applications. Officers want to see how you've successfully overcome challenges and obstacles in your personal history so that they can decide if taking on well-rounded graduates will be helpful to them.
For instance, a law school or a medical school is likely to want applicants who have experienced a crisis in their behavior or school performance.
Professional development meant as transition training is not necessarily relevant for graduate programs; it will be viewed differently in different schools: law, medicine, and business are interested in demonstrating the applicant's success over time.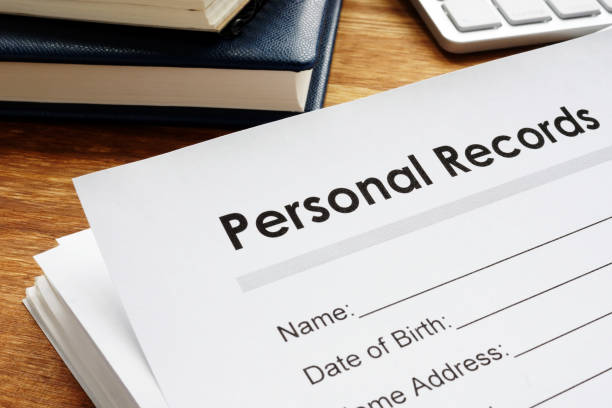 How do you write a Good Personal Statement for a Master's Degree?
1. Use engaging opening paragraphs to make your application stand out, and use new and exciting language.
2. Use excellent grammar, punctuation, and spelling.
3. Use simple words in brief phrases and avoid extravagant claims.
4. Talk about the course rather than using generic terms.
5. Describe concrete actions, events, and examples of your accomplishments.
6. End with a summary paragraph that concisely sums up what you've written in the previous sections (do not include an elevator pitch at this point). Typically one or two sentences should do it: "I am overjoyed to be applying for the Master's Degree program in Law because I believe law school is critical." This can shift how people will perceive you.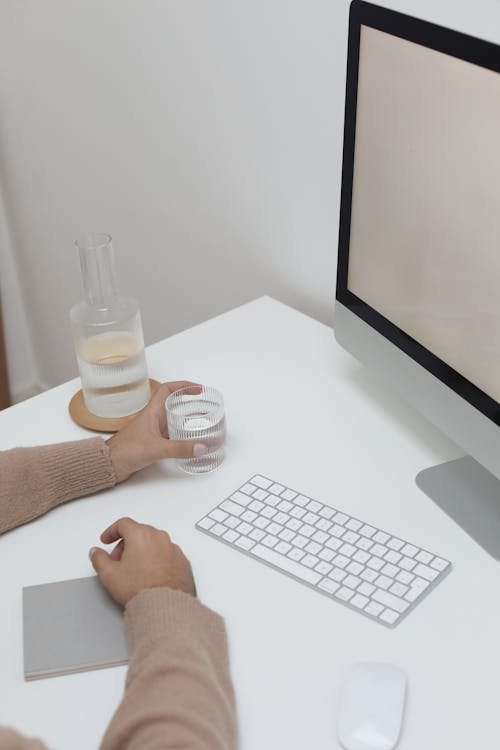 How do I Stand Out in Grad School Applications?
1. Rather than match the "average" profile, be yourself.
To beat other applicants, have specific examples from your personal life that will help you stand out to admissions committees. For example, talk about family or experiences you had to overcome adversity.
You can share a story about overcoming even the daunting task of getting through high school/college as well as college-level courses, but don't let this become a focus at all costs, for instance, by neglecting your extracurricular activities and career accomplishments altogether!
2. Explain to the admissions committee how you came to your decision.
In personal essays, you should explain why you decided to go into the law program. This is called a "choosing essay," It can dramatically set you apart from some other applicants, especially if there are hundreds.
3. Get in touch with the school (but don't bombard them).
Writing prompt and concrete examples should allow you to contact schools and inquire about their programs. Do this as early in the process as possible before deciding on a focus for your application (Otherwise, if you only write about one thing, people will assume that's what the whole project is going to be).
4. Highlight your candidacy for the program(And be precise!).
In your cover letter, explain your writing, extracurricular, and commitments to these accomplishments throughout the application process. To be a worthwhile applicant, focus on your writing because students will read most often.
5. Write an excellent letter by coaching your references.
Your cover letter should be well-written with a professional tone. Examine your writing, making sure you don't have any typos or that it's grammatically correct. Your letter should be short (people get up and go to sleep faster than they read). It should convey why you want to go into law school and how relevant you will be there in the future, but keep this on topic!
Your personal statement graduate school application and professional statements should all be very well written as well. Except for your essay for graduate school applications, these should be used to clarify points from your resume or instead of a concrete experience alone (depending on what you are applying for).
6. Ace your prerequisite courses.
While writing a personal statement graduate school, and professional statements, take the time to focus on courses you would like to take that specifically correlate with the application. You shouldn't have too many questions about what prior art classes should count towards certain areas, but if you are uncertain, write and ask a professor or advisor of your choice!
7. Follow the directions.
In your personal statement graduate school application, follow the instructions for each one and fill out the information completely. This will help you get on your schools' list to be considered if they aren't busy with applications from more qualified applicants while minimizing wasted time.
In an email or follow-up call after submitting these materials, present your professor or advisor a draft of a resume (a brief paragraph about yourself) and other writing samples that demonstrate how long you have been working at what jobs are relevant.
8. Tell them what makes you unique!
Lastly, in your short essay for graduate school applications and professional statement, inform the reader why you are qualified for a given profession/graduate program. What will make your story so interesting to read out loud? Why would they want to know more about you? This should be very short (simple paragraphs). Please do not go into technical details of what would interest them or their programs!
How Do You Introduce Yourself in a Grad School Essay?
In the introductory paragraph of your personal statement graduate school, and your personal essay, you will want to tell the reader who you are, what your goals are, and why you should be accepted into their program.
The same statement can be used for graduate school, grad school, and personal statement for grad school.
Start with a strong statement with crucial points that entails your personal characteristics, test scores, academic background, and other achievements.
However, it would be best not to tell the reader about your life story or all of your accomplishments.
An excellent way to do this is by telling a short story that highlights your accomplishments and personality.
See examples that will show you how to write a personal statement graduate school for a graduate study that will get you into the program of your choice.
How Do You Write a 500-word Personal Statement Graduate School?
A 500-word personal statement graduate school, should be a story about you. It should be written in the first person, not the third. This is your chance to convince an admissions committee that you are someone special and worth their time and money.
The most important thing to keep is that a good personal statement should be more than just an account of your life.
How Do You Format a Personal Statement Graduate School?
Graduate school's personal statement is 12 point Times New Roman font, double-spaced, with one-inch margins. The personal statement should be separate from your resume and cover letter.
What are the Steps to Writing a Personal Statement?
1. Start with a personal introduction.
2. Review your educational and career history, including any gaps in employment.
3. Discuss your research interests, future goals, and reasons for choosing a particular graduate program or school.
4. Give a sense of your personality, accomplishments, and goals.
5. Conclude with an appropriate closing statement that ties back to the introduction or presents you in a favorable light.
Get Help Writing a Personal Statement Graduate School!
Get help writing a personal statement graduate school at galaxygrades.com. We have a team of professional writers who can assist you with writing a personal statement. Our writers have a degree or experience in the field of education. We are available 24/7 to help you write an excellent personal statement for graduate school.
Order personal statement graduate school writing help today! Get excellent grades effortlessly!