When students study research paper topics on bilingualism, they explore the pros and cons of bilingualism which helps them decide which opinion is correct. Bilingualism has been a topic of debate for many years. Therefore research paper topics on bilingualism are essential in the school curriculum. Some people believe that it is beneficial to be bilingual, while others think it can cause confusion and hinder one's ability to learn additional languages. Read to find out more.
What is language bilingualism?
Language bilingualism is the ability to speak two languages fluently. A bilingual person has a native-like command of both their foreign language and their native language.
Bilingualism is different from multilingualism, which is the ability to speak three or more languages.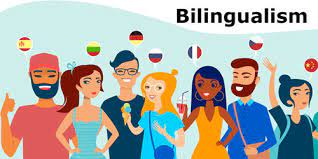 The benefits of bilingualism
There are many benefits to bilingualism, both for individuals and for society as a whole.
For individuals, being bilingual can open up new opportunities professionally and personally. It can help them understand other cultures and communicate with people from different backgrounds. Bilingualism has also been shown to have cognitive benefits, such as improved problem-solving skills and greater creativity.
For society, bilingualism can help promote understanding and communication between different groups. It can also lead to economic benefits, as businesses can tap into new markets by communicating in multiple languages. Overall, bilingualism is a positive force that can bring many benefits to individuals and society.
Why is research on Bilingualism important?
Foreign language acquisition is a process that scholars have studied for centuries. In recent years, however, research on bilingualism has increased dramatically. This is partly due to the globalization of the world economy and the rise of immigration.
There are many reasons why research on bilingualism is essential. First, bilingualism is becoming more and more common. For instance, in the United States, the number of people who speak two languages has increased dramatically in recent years.
This trend is expected to continue as immigrants to the United States increase. Additionally, the number of people exposed to two languages from an early age is also on the rise.
Second, bilingualism has been shown to have several cognitive benefits. For instance, bilingualism has been linked to improved executive function, which is the ability to plan, organize, and pay attention. Additionally, bilingualism has been shown to improve problem-solving skills and delay the onset of dementia.
Third, bilingualism can also have social benefits. For instance, bilingualism can help break down barriers between people from different cultures. Additionally, bilingualism can help to promote cross-cultural understanding and communication.
Fourth, research on bilingualism is used to develop educational materials and policies. For instance, it can develop second-language teaching materials and programs. Additionally, bilingual education can inform public policy debates about immigration and language learning.
Research on second language acquisition
A great deal of research has been conducted on second language acquisition (SLA). This research has looked at various different factors that can influence SLA, such as the age of the learner, the type of instruction received, and the amount of exposure to the target language.
One of the most critical factors that have been studied in SLA research is the age of the learner. It is generally accepted that children can better learn a second language than adults.
This is because children have less developed cognitive abilities, making it easier for them to absorb new information. Additionally, children are more likely to be exposed to the target language through immersion experiences, such as living in a foreign country or attending a bilingual school.
Evidence suggests that formal language instruction, such as that received in a classroom setting, is more effective than informal instruction.
Informal instruction could be through exposure to the target language through conversation with native speakers. Formal instruction provides learners with a more structured approach to bilingual education, which can help them to progress more rapidly.
Finally, research on SLA has also shown that the amount of exposure to the target language is an essential factor in determining how well learners will acquire the second language. Learners exposed to the target language daily, through either conversation or reading and writing, are more likely to develop greater proficiency than those who only have occasional exposure.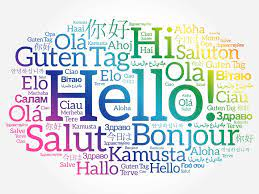 The research on SLA is ongoing, and discoveries are being made. However, the factors that have been mentioned above are generally accepted as being important in determining how well learners will be able to acquire a second language.
How to raise bilingual children
There are many benefits to raising bilingual children, including improved cognitive skills and a greater ability to communicate with people from other cultures. Bilingual education can also help prepare children for a global economy.
Native language is essential for bilingual students. Bilingual students often perform better on standardized tests than their monolingual peers and have better critical thinking skills.
Transitional bilingual education can help children maintain their native language while learning a new language. An example is English language learners who have immigrated from non-English speaking countries but still keep their own cultural identity while learning the country's official language.
There are many different ways to raise bilingual children, including immersion programs, dual-language schools, and tutoring. Parents should also consult with bilingual teachers to find the best program for their child's needs.
The challenges of being a bilingual person
Speaking more than one language is a way of life for many people. But bilingualism comes with its own set of challenges, especially in bilingual education.
Bilingual education often means learning two different curricula in two different languages. It can be challenging to keep up with both material sets, and bilingual students may fall behind in one or both languages.
Another challenge that people who speak multiple languages face is that they may not be equally proficient in both languages. This can lead to communication difficulties and feelings of frustration and isolation.
Bilingualism can also be a political issue. There is debate over which language should be the official language in some countries. This can be a controversial and emotional issue, with bilinguals feeling caught in the middle.
Despite the challenges, bilingualism is a valuable skill that can open up many doors in life. It allows bilinguals to communicate with a broader range of people and to understand different cultures better.
The impact of technology on bilingualism
The impact of technology on bilingualism is spoken about in many different ways. Some believe that technology has harmed spoken language, as people rely more on text-based communication than face-to-face interaction.
Others believe that technology has had a positive effect on spoken language, as it allows people to connect with others who speak different languages and learn from them. Whether or not you speak two or more languages, it is crucial to consider the impact of technology on spoken language when deciding how to use it in your own life.
Multilingualism in the workplace
Multilingualism in the workplace is becoming more and more common. Many companies now require employees to be proficient in multiple languages. There are several reasons for this trend.
First, as the world becomes increasingly connected, businesses need to be able to communicate with customers and clients from all over the globe.
Second, speaking multiple languages makes employees more marketable and increases their value to the company.
Finally, multilingualism can make the workplace more efficient and effective by allowing employees to communicate directly with one another without relying on translation services.
What are the types of bilingualism?
There are two main types of bilingualism: additive and subtractive. Additive bilingualism is when a person is equally proficient in two languages and can add the second language to their existing language skills.
Subtractive bilingualism is when a person's proficiency in their first language decreases as they learn a second language. This can happen for several reasons, including a lack of exposure to the first language or negative attitudes towards the first language.
Additive bilingualism is considered the more beneficial type of bilingualism. It allows a person to retain their native language while also gaining proficiency in a second language. This can have many positive effects, such as improving job prospects, increasing cognitive abilities, and opening new cultural experiences.
On the other hand, subtractive bilingualism can have adverse effects, such as causing frustration. It can lead to isolation and harm a person's self-esteem.
It is important to remember that bilingualism is not a static state; people can move from one type of bilingualism to another throughout their lives. For example, a person who starts as an additive bilingual may become a subtractive bilingual if they stop using their first language and begin to forget it.
Conversely, a person who starts out as a subtractive bilingual may become an additive bilingual if they make a concerted effort to regain proficiency in their first language. No matter what type of bilingualism a person has, it is an essential part of their identity.
Conclusion
The research paper topics on bilingualism that you receive from Galaxygrades.com academic writing service will be of the highest quality. We employ only the most experienced and qualified writers who have a deep understanding of the topics.
Our editing team will carefully review your work to ensure that all grammar and formatting requirements are met. With our help, you can rest assured that your research paper will be error-free and highly readable. Click order now to get started!