Has sports psychology been an area you want to pursue, but you don't know any research topics in sports psychology? Don't worry because this article will discuss everything you need to know about sports psychology topics. You will be an enlightened person and make a wise decision on the course. Keep on reading to learn more.
What Is Sports Psychology?
Sports psychology is a diverse study of how psychological aspects affect performance. It also entails the study of the effects of sports performance and exercises on physical and psychological factors. In academics, there are sports psychology research topics that students cover.
Sports psychologists focus on teaching behavioural and cognitive techniques to athletes in the study. This is meant to ensure that their sports experience and performance are improved. Besides the psychological knowledge, sports psychology includes liaising with parents, coaches, and athletes regarding matters like team building, communication, injury, and rehabilitation, among other issues related to well being.
What Are the 4 C's in Sports Psychology
When you hear about the 4 C's in sports psychology, they refer to mental qualities which are important if one is going to perform successfully in sports. Here is an outline of each of them;
Confidence
This term refers to one's ability to believe in themselves and their capabilities. Sports research heavily lies on an athlete's self-confidence because it keeps them focused on essential duties that determine the kind of performance they give. There are several categories of self-confidence, as per sports psychologists. The basic ones include the trait of self-confidence and state self-confidence.
Commitment
This is a personal dedication whereby one works towards achieving their sports goals. It represents your desire to keep on participating in sports. This quality is triggered by motivation which is the energy that sustains your desire to indulge in sporting activities.
Control
It means maintenance of emotional stability amid distractions or adversity. Self-control helps you remain positive and focus on winning. Emotions can really affect an athlete's performance, and that's why it is critical for you to understand what could be draining you emotionally and work on gaining control.
Concentration
The athletes should be able to maintain focus on what they are doing for a long time. One must avoid disruptions that are caused by thoughts and concentrate intensely. However, the concentration should not be forced; instead, it should be natural. Therefore, an athlete must give utmost attention to what they are doing without shifting it to other things.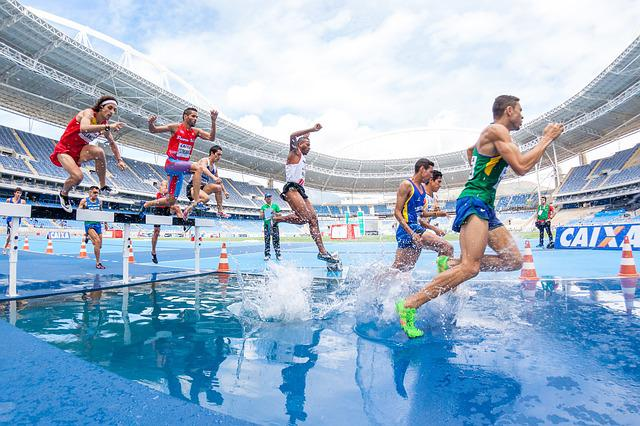 Sports Psychology Research Topics
There are several research topics that sports psychology students undertake. Some of them include the significance of personality factors in an athlete's optimal performance and why non-athletes should exercise often. These sports psychology research topics aim to ensure that athletes have improved performance at individual and team levels.
It also helps them handle the athletic impact on other areas of their lives and improve their health. Here are some critical research paper topics that students undertake in sports psychology research;
Youth Sports
Most sports psychologists have a great interest in the involvement of youths in sports. They focus on the pros and cons of youth engagement in sporting activities. One of the questions they ask is if there is any emotional improvement and social skills in youths who participate in sports, especially outside sports.
Other questions that arise during the study include the role of parents in young athletes. This is more so in matters to do with overtraining or burnout due to increased physical activities. In addition, researchers are keen on establishing whether students should first focus on their academics or do professional sports.
Elite Performance
One of the things that sports psychology seeks to find out is what distinguishes an elite athlete. They also find out how athletes cope with external pressure and the temptation of a cozy lifestyle. This is among the dissertation topics covering how athletes balance their personal lives and athletics. Still, on elite performance, they cover the psychological well-being of elite athletes and how they set the mood for their teams, especially during Olympic games.
Coaching and Teamwork
This is another crucial sports psychology research topic that sports psychologists focus on. It helps promote increased physical activities not among individual athletes but in teams. The main interest of researchers is to establish the link between the social life of a team and its performance.
Is there a chance of a socially active team performing better? This is one of the questions they try to find answers to. Generally, in this research paper, they come up with strategies that can help build different sports teams by conducting a comparative analysis.
Motivation and Personality
Sports researchers aim to identify suitable conditions that can enhance optimal performance in this topic. They do this by looking at dissertation topics like motivation, self-esteem, and mental stability. This mainly focuses on athletes who focus on winning and those who want to improve.
What is the Role of Inner Motivation to Get Success in Sports?
No matter how a person could be talented in football or athletics, their performance greatly depends on motivation. This is where the performance of athletes is founded. The role of motivation is to make them persistent and committed to pursuing their goal. It is the motivation that enables an athlete to participate regularly and be able to fight fatigue, and pain from a sports injury, among other issues that arise in their daily engagement.
How to Develop Self-motivation as a Player on the Sports Field?
There are many ways elite athletes can remain motivated in the sports field. Here are some of them.
Setting Goals
This is one of the number one rules for motivation in sports psychology research topics. Athletes should come up with long-term goals because it helps them endure the challenges that they encounter in the sports field. One good example of such a goal is planning to win a major championship in the Olympic games.
Motivational Music
Sometimes the sporting fields can be lonely, especially if you don't have a coach. You can beat the boredom and motivate yourself through music. Also, a greater population of coaches use music to help the athletes continue doing more practice.
Having A positive Self Talk
Most researchers will tell you that positivity is one way to remain motivated and improve sports performance in sports psychology research topics. Elite athletes require an inner voice that will help them work on their sporting skills and increase their chances of success. Positive self-talk is a trick that will keep you motivated no matter how many challenges arise.
Role of the Coach in Promoting Proper Mental Health in a Player
A coach plays a significant role in an athlete's life, especially in mental health. They can help the athletes manage the issues that take their emotional strength. The coaches can also develop programs that allow them to open up and share with their colleagues. Most problems that trouble elite athletes are primarily in lower socio-economic areas.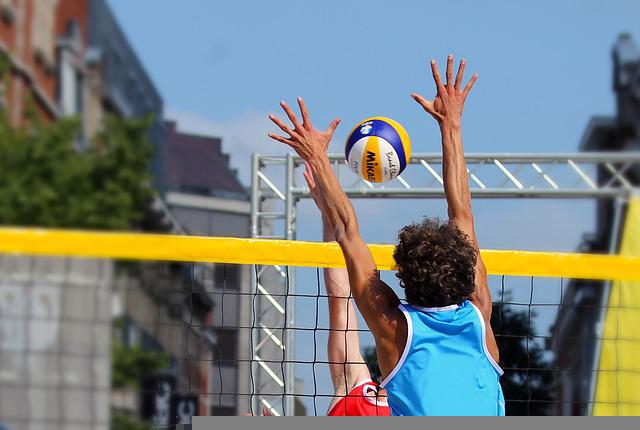 What is the Role of a Sports Psychologist?
A sports psychologist has several roles. However, their functions vary from one individual to another. Let's look at some of the functions.
Help Athletes Overcome their Fears
There are many fears that sportspeople fight, including fear of failure, fear of getting a sports injury, and the embarrassment of failure. This is more so in female athletes. Nevertheless, a sport psychologist helps them overcome the fear in various ways.
Help Athletes By Giving Them Their Mental Health Skills
This is the most significant role of a sports psychologist, and it's aimed at increasing their sports performance. This is done by improving their confidence, esteem, self-control, and composure.
Return After Sport Injury
A more significant population of athletes find it hard to return after being injured. This affects them psychologically, but with the help of a sports psychologist, they can be back on track with ease.
How Does Sports Psychology Affect Athletic Performance
In sports management, the role of sports psychology can't be ignored. It helps an athlete in many ways, and here are some of them.
This helps the participant avoid emotions that could affect their success by remaining focused. If emotions are not controlled, the participant might lose concentration and affect an athlete's performance.
This is mostly about sports nutrition and how it affects the physical activities of an athlete. Sports psychology helps the participants avoid eating disorders that can affect their performance. They advise them on what to eat to maintain good health.
When it comes to an athlete's health, the rules remain, and their feeding can't be taken lightly. Poor feeding habits can affect a sportsperson especially female tennis players who must have a particular body image.
A sportsperson needs to relax and reduce the stress that comes with sports. Most sportspeople suffer from head trauma because they don't create time to rest. This affects their success, and that's why psychologists will insist on the need to relax.
How Athletes Manage Stress and Anxiety Before Competitions
The best way to avoid stress in sports during competitions is by getting rid of any negative thoughts. Ignore any thought that tells you that you will fail and focus on winning. The other way to manage stress is by building your self-confidence and come with ways of dealing with what awaits you.
You can do this by thinking about your achievements in the past and the challenges you endured. You also need to motivate yourself through the motivation techniques discussed above and remain positive.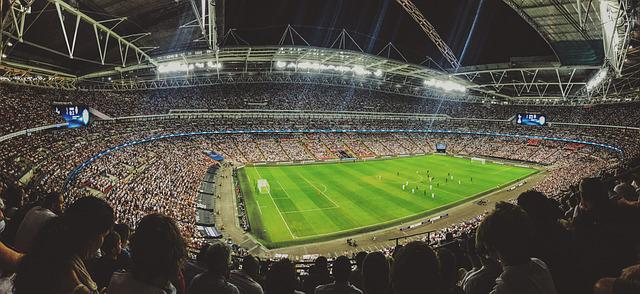 How Sports Treat Depression
Sport is an excellent antidepressant, but unfortunately, not many people know this. When you engage in sports, you have a high chance of meeting people, and as you mingle with them, you get more relaxed. Another way sports treat depression is by improving one's self-esteem because when your esteem is low, you might be depressed.
Also, during sporting activities, the human body releases hormones that bring about excitement in people, and that way, they feel more relaxed.
How to Select Great Sports Psychology Research Topics
It is not easy to receive a degree in sports psychology. You must write different dissertation topics but figuring them out is hectic. Here are some ideas of how you can select a sports topic.
Study the importance of team building in athletics
Compile a research paper on sports nutrition and its benefits
Research the importance of a coach in men or women athletes
Study various ways through which an athlete can remain motivated in the sports field.
Conclusion
Sporting is essential and beneficial, especially to those who have taken it as a carrier. However, it requires much effort and determination. This also applies to students who wish to study sports psychology. This article has discussed everything you would like to know about sports psychology research topics, and you must have been enlightened.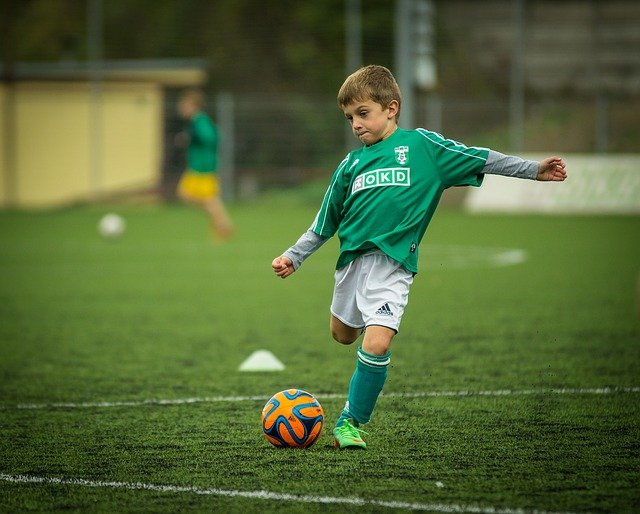 If you need help coming up with sports psychology research topics, reach out to galaxygrades.com. We have a team of experts ready to help you. We will also show you how to write persuasive research papers and even offer writing services if you need a professional touch in your essay.
Click order now to get immediate help on sports psychology research topics!