Are you a student and struggling in creating the last step of an argumentative essay? Do not worry because this article will guide you on how you can come up with the last step in writing an argumentative essay. Keep on reading and you will be leading your fellow students in creating an argumentative essay.
What is an argumentative essay?
An argumentative essay is an assignment in writing in which you express a strong opinion on a particular matter. However, an argumentative paper can not be completed by your opinion alone, it requires some supporting evidence. It must persuade the reader and stand against any opposing opinion. Theoretically, writing an argumentative essay may seem easy but it is not and many students have a difficult time coming up with one.
What are the 5 parts of an argumentative essay
As much as writing an essay may seem difficult, the secret to coming up with a good one lies in the structure. You will easily convince your audience if you use the right format. A good argumentative essay has five parts. They include a strong thesis statement, body paragraphs, main arguments, supporting evidence for your argument, and a conclusion. Here is a discussion of each part.
Thesis Statement
When writing a persuasive essay, you begin by introducing your argument in the introductory paragraph. This is the perfect stage for you to highlight your claims and convince the reader why they should read your argumentative essay. Therefore you must be convincing enough for them. You start by giving some background information about your claims. However, be careful not to focus more on it. Ensure your thesis is short and easy to draw the attention of the reader.
Your introduction should start with a well-constructed thesis. It should be straight to the point telling the reader about the argument you are presenting to them. The last sentence in the introduction is the thesis statement and it's the one that navigates the reader to your argumentative essay. This is the most critical part of an argumentative essay.
Body Paragraphs
This is the second part of our argumentative paper and it is where you support your argument. In this stage, you must come up with unique and uniform content to make a good argumentative essay. The first paragraph of the body should focus on your argument while leaning on your thesis statement. In your second paragraph, discuss any opposing opinions and critics. The last paragraph is where you give a punch to your arguments by supporting them.
Claims
This is an important part of an essay because it is where your thesis is supported. In this part, your audience should be persuaded and convinced to move from the opposing side. Everything written in this part should favor your claim. You also support your claims by giving examples from credible sources. Nevertheless, you must ensure that the sources are written by an author whose academic credentials are genuine.
Counter Argument
An author has to have critical thinking in this part of an argumentative paper. It is where they mention the views of your critics and opposes them by providing evidence. As the author challenges his opponents, their main intention is to keep the reader convinced by the claims in the thesis statement. However, you must be careful to address your opponents with respect.
Another thing you should do in this part is to mention the flaws of the counter arguments. Also, use statistics that are commonly used to convince your audience. Ensure you have thoroughly exhausted and explained the pros and cons of the counter arguments with local claims.
Persuasive Conclusion
This is where you rest the matter and therefore the conclusion should be compelling. You also justify the main argument and give its credibility. A good conclusion for an argumentative essay should leave the readers with a lasting impression. Also, the language used here should be persuasive.
How do you write a good argumentative essay
Here are the steps you should follow to write an argumentative essay.
Pick Argumentative Essay Topics
This is the first step in writing an argumentative essay. Ensure that you have a thesis statement that summarizes the main argument in a sentence or two. In the thesis statement, you state the claim and support it with points that are in line with the topic you picked. This will add up as a guide in writing the body of the paper. Sometimes students are given the option of choosing topics for argumentative essays. If that is the case, ensure you pick a topic about something you are passionate about.
Research
Now that you have a topic, it's time to do intensive research. This will help you gain enough and strong points to support your argument. For further research, you can get credible sources from blogs, books, articles, or documentaries. Also, as you do the research, be careful to read broadly and avoid any unique angles that may make your research be doubted.
Make A Draft And Write The Essay
This is the second step in writing an argumentative essay. You are supposed to outline your essay's context in a structure providing readers with a flow of it. The structure should have the parts discussed above. Remember the opening paragraphs should provide background information and capture your statement. The body paragraph part is where your arguments are developed and evidence provided. The last part is the summary and you should ensure that you close the essay with an impact.
Proofreading and Review Of The Essay
If you have been wondering what is the last step in writing an argumentative essay? This is the last step and it is the most important part. It entails a revision process on the final draft and the writer reviews what they have written in detail. When revising the essay, be keen to capture any spelling and grammatical mistakes and correct them. It is also good to have your readers in mind and ensure the language used is formal.
How to write a thesis statement in an Argumentative Essay
An argumentative essay cannot be complete without a thesis statement. Here are the steps of writing a thesis.
Choose a topic
Plan your argument
Write a draft of the thesis
Read the draft to ensure that is is clear
Use clear and direct language
Revise the thesis and write an argumentative essay
free written argumentative essay examples
There are many examples of argumentative essays. The topics vary from education, health, politics, and many other areas. However, the topic you choose must keep the reader interested and be well researched from reliable sources. For example, if you choose an argumentative essay on " Should students have phones in school", you should ensure that you give all the reasons why phones should be allowed in school and ensure they overweigh any opposing opinion.
How to write an argument essay outline
An argumentative essay outline is a skeleton of the essay you intend to write about. It should entail the following parts.
Introductory paragraph
Arguments to support the writer position
Arguments to expose the weaknesses of the opposing side
Conclusion
Research references from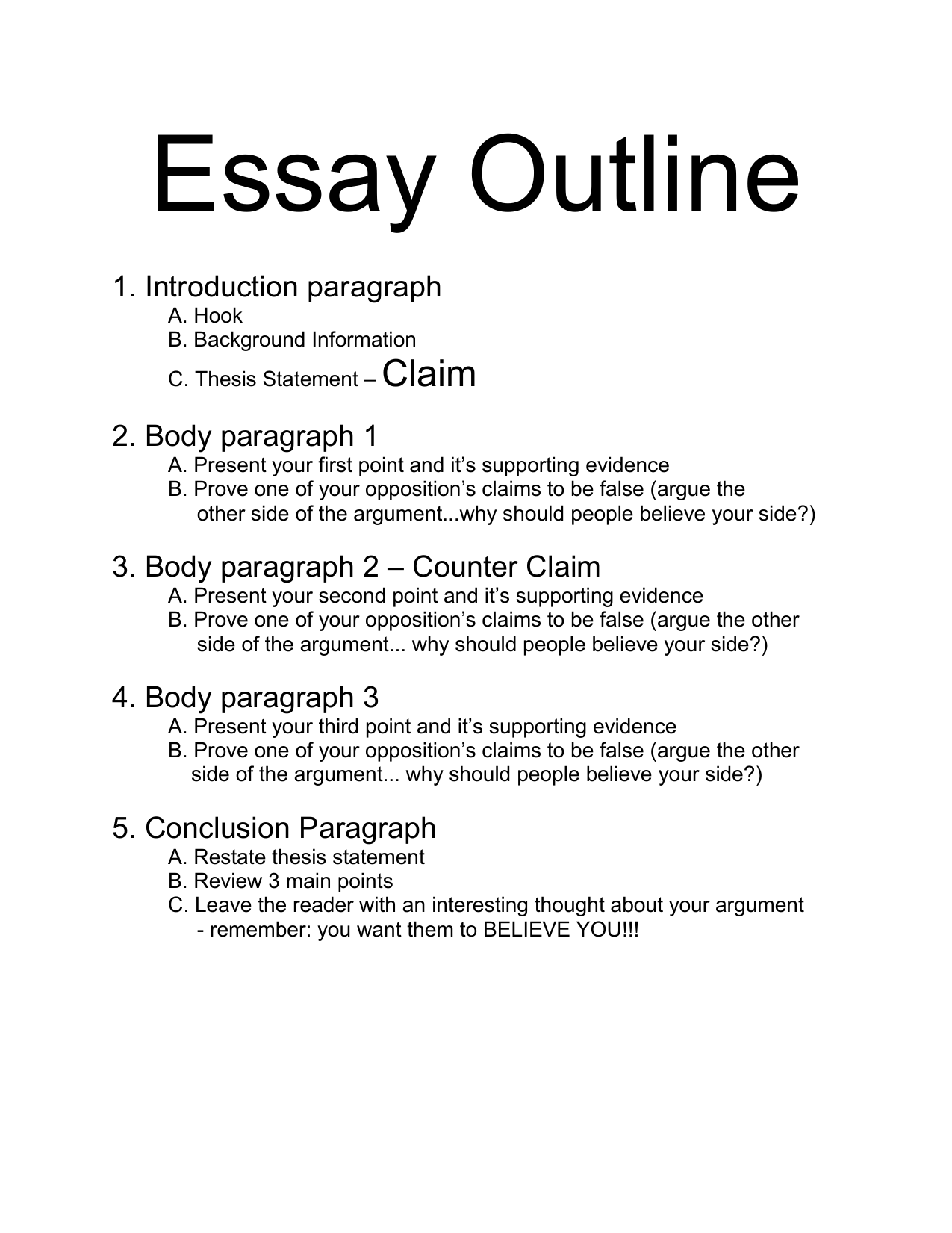 What should the body paragraphs of an argumentative essay contain? The body part of any essay should have a claim in one paragraph and main points. This should be followed by the evidence and explanation. As you explain, you should be able to highlight how the evidence that you have will support your claim.
How do you write an argumentative conclusion?
What is the last step in writing an argumentative essay? This is a common question that most students will ask. Since this is the last step in creating an argumentative essay, you should write it in a convincing way to the reader. Here are a few things to do to write a good summary.
Have a call to action that will inspire the reader to agree with your argument.
Tell the reader what happens if they agree with your opinion. You can use past examples to make it real
Have the big picture especially if your arguments are meant to bring some policy changes. Ensure you consider the effects of it on the reader.
What to say in closing remarks?
Now that you know how to write an argumentative essay, it's time to choose a good topic and write a good argumentative essay. Remember to provide some background in the introduction, mention and support your arguments in the body paragraph, and finally writing an inspiring conclusion. With this information, we can only wish you good luck in writing an essay.